Motorola Xoom parts get priced
6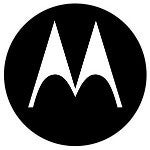 The first Android-powered tablet running on 3.0 Honeycomb, the Motorola Xoom, has been thoroughly torn down and now all of its parts have been priced courtesy of iSupply.
After the tear down was completed and all the parts were analyzed, iSupply determined that the total cost of the Motorola Xoom was $359.92. You can see the full breakdown of the components at the bottom of this article.
Given all of the additional costs such as production and advertising, there is no way to determine how much profit Motorola actually gets from each Xoom sold. Either way, it appears that the Xoom is a quality piece of hardware that Motorola has invested a ton of money on. Tell us what you think in the comments below.
source:
Androinica