Motorola Xoom Family Edition MZ505 is a tablet for kids, coming soon
8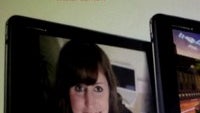 The
Motorola Xoom
was the first Honeycomb tablet, and we've seen that Motorola is working on its successors, but we never expected this. The Motorola Xoom Family Edition MZ505 has reportedly appeared at big box retailers and it's... kid-friendly. And that's about it - as far as major features are concerned, if we are to believe a report by Engadget.
The Xoom Familiy Edition comes with a $40 worth of
software for kids from Zoodles
. The rest of the specs? The box brags about two cameras (since when the number of cameras gives bragging rights?), Honeycomb and a dual-core processor, nothing we haven't already seen on a tablet.
Do you really feel like your kid needs a $500 tablet? And if so, what would be its killer feature?