Motorola XOOM soon to get Android 3.2?
3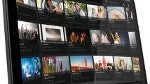 A message written on the web site of the
Android Open Source Project
suggests that the Motorola XOOM is soon to be updated with Android 3.2. In response to issue 16992, which was about Exchange not working on the tablet following the Android 3.1 update, a response from someone who appears to work at Google, comment 28, said, "
There should be a 3.2 update coming within days, and that should help those of you with XOOM
."
While this is about as far as you can get from being an official announcement (well, ok, you might have heard from your barber's cabdriver's sister-in-law who has a neighbor with an Uncle who works for the company that runs the vending machines at Google), hopefully we will see the update coming
any day
for Motorola's tablet.
source:
AndroidOpenSourceReport

According to this message, the Android 3.2 update for the Motorola XOOM is imminent