Motorola Mobility cutting 800 jobs
9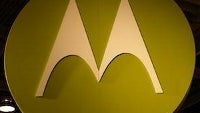 Motorola Mobility has announced that it's cutting 800 jobs in a regulatory filing with the US Securities and Exchange Commission saying that the move will cost the company $31 million. The sum is made of $27 million in severance and $4 million in expenses related to closing facilities.
The slash in workforce was approved on October 24th, according to the company.
"Motorola Mobility continues to focus on improving its financial performance by taking actions to manage the company's costs,"
Motorola spokeswoman Jennifer Weyrauch-Erickson explained the move. She added that slashing the jobs isn't related to the forthcoming $12.5 billion acquisition by Google.
The
search giant is buying Motorola
to strengthen its
patent portfolio
after a massive legal attack on Android. But along with patents, Google is getting a hardware company, which it has to somehow manage without breaking the fragile relationships with other Android phone makers.