Motorola MPx220 available from Cingular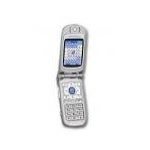 Today Motorola announced the retail availability the Mpx220 Windows Mobile for Smartphones device. Initially it will be available with Cingular service at Best Buy stores nationwide beginning Sunday, October 17 and will hit Cingular retail stores later next month.
Main features of the phone:

quad-band operation
Bluetooth
miniSD memory expansion
1.23 mega Pixel camera
Windows Mobile for Smartphone 2003 OS
262k color TFT display
E-mail synchronization to your desktop
Expect to pay around $249.99 with 2 year service agreement.