Motorola MPx (MPx300) and Motorola MPx100 officially announced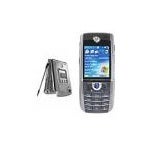 Motorola has officially announced the new additions to the MPx family of smartphones – the MPx (or as it was expected to be called before the announcement – MPx300) and the MPx100. Both phones feature 1.3 mega pixel cameras and tri-band operation.
Motorola MPx:
WI-FI, Bluetooth Support and IRDA
320 x 240 pixels color display
1.3 mega pixel camera
Java
SD/MMC extension slot
MMS
QWERTY keyboard
Microsoft Windows Mobile
Motorola MPx full specification and features

Motorola MPx100:
Bluetooth and IRDA
Up to 512 mb expandable memory
1.3 mega pixel camera with flash
Java
MMS
QWERTY keyboard
Microsoft Windows Mobile OS
MiniSD expansion slot
Motorola MPx100 full specification and features
Both Motorola MPx and Motorola should be available in the 2nd quarter of 2004.