Motorola Entice W766 rebate form spotted for Verizon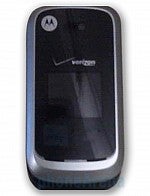 As we await for the Samsung
Rogue U960
and Motorola
Sholes/Shules
to come out, we've been told that the
Motorola Entice W766
Rebate Form has made it's way to Verizon stores. The Entice W766 is the logical replacement of the
W755
, which was released in May 2008, and will be a mid-level clamshell device. The rebate is for $50 and is valid from Aug 20 - Sept 7, but there is no firm release date or price yet.
Motorola Entice W766 Preliminary Specifications
Thanks to a friend for sending this in!