Motorola DROID X included in the rare species list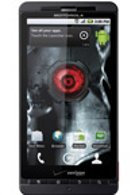 In a move to state the obvious, an analyst from Gleacher & Co has concluded that the inventory of the Motorola DROID X is very low. The drool-worthy Android handset has been hard to find both at Verizon stores and online for some time now, and the incoming stockpile is dwindling solely to cover the already submitted pre-orders.
We are seeing this inability to meet initial demand more and more with flagship handsets recently. It might be due to underestimated demand, or it might come courtesy of an inefficient supply chain. Regardless of what is the case here, the shipping date for online orders of the Motorola DROID X has been moved to August the 4th now.
Motorols DROID X Specifications
|
Review
via
BGR