More and more Americans are living without a landline, the FCC says
2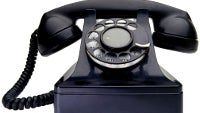 The Federal Communications Commission fifteenth wireless communication report released the other day, is revealing something we thought is true on a much larger scale. 51% of Americans aged 25-29 do not have a landline. Of those 18-24, and 30-34, about 40% lived in households without one. A lot of those 18-24 who have landlines probably live with their parents, we'd add.
This marks the first time when more than a half of the population in any age bracket is living in households without landline phones, and is a huge jump from
last year's results
. Of course, the good ol' landline doesn't drop calls and rarely experiences intermittent outages, but it seems that the US is moving in the same direction where many other countries have arrived already, mostly abandoning it for their cell phones.
via
Gizmodo
Recommended Stories