Moborobo, the free mobile to desktop manager gets new features: hands-on
4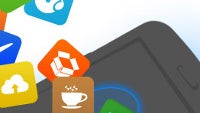 This story is sponsored by Moborobo. PhoneArena's opinions in this article have not been affected in any way!

Have you ever felt it would be way more convenient
if you could just manage your phone from your desktop computer?
Sitting long hours at work or at home, instead of having to constantly check for new notifications, manage your music, video and images on the phone, you could just use a desktop application to do this quicker and more conveniently.
MoboRobo is one such option allowing you to manage not just one phone, but many across different platforms. It's not just an app and media manager - MoboRobo backs up your texts, contacts, call history and media, so you never lose any important data. This is a great option to quickly add all your data on a newly purchased device. Moreover, you can download new application to your devices without having to pay any hefty 3G fees. Android and iOS are both supported, and it's easy to switch between various devices, if you have many.
We've already taken a look at MoboRobo 2.1.1, and now there is a new version out, 2.1.3 adding more functionality.
The latest update to MoboRobo introduces a convenient "Floating Window" portal that you can click on to quickly jot down notes or send a text message. The feature is available on both Android and iOS.
MoboRobo's
App Market Place is the new app catalog
that will allow you to directly download apps on your device. It is an alternative to the Google Play store and the biggest benefit of using MoboRobo is that you can avoid paying for 3G fees as apps are directly and freely downloaded to a mobile device via the desktop/notebook computer interface. The MoboRobo App Market Place also happens to be a place you can visit do get free apps, games, wallpapers and ringtones.
Mobo Portal is another interesting feature that allows you to copy text from your PC directly to a mobile device's clipboard, and then easily share all that via text messages, Facebook or Twitter.
MoboRobo also facilitates contact transfer be it from iPhone to Android or the other way around.
Personalization option via the app are plentiful. It is a hub for ringtones and wallpapers, and it even supports other sub-catalogs offering even wider choice of media. A full-fledged file manager will allow nerdier users to explore the contents of mobile devices in depth.
Overall, MoboRobo 2.1.3 empowers users to easily manage their phones from the convenience of their desktop computer or laptop.
Downloading apps is easy and tax free
(it does not require an active 3G connection), and personalization and backup options are also there.