Moborobo smartphone management software hands-on
6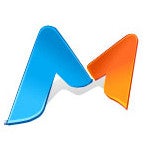 This story is sponsored by Moborobo. PhoneArena's opinions in this article have not been affected in any way!
Moborobo is a free desktop application that manages your Android or iOS device. We decided to give it the hands-on treatment and see exactly how it can help us organize our mobile devices more easily.
Setting the program up was a very smooth process, after installing and launching it, it automatically downloads the appropriate drivers for your mobile device and establishes a connection. With that, you are ready to start managing your smartphone or tablet, which includes the ability to backup/restore, do a phone cleanup, manage contacts, texts, apps, images, video, wallpapers and themes. But that's not all, as Moborobo also allows you to send or receive SMS directly from the program, and it also provides access to various web resources for apps, games, images or ringtones.
The interface of the program is very well made. The graphics are good-looking and the UI layout of the various sections follow an intuitive, standardized look, which makes it easy for the user to find and use the various features of Moborobo.
Moborobo presents users with a complete set of tools for smartphone or tablet management, which is really the only way to succeed in this market. What we mean is that with all the options and alternatives for users in this space, you really have to provide an easy-to-use, yet robust program that has all the features the user might need. By the looks of it, that's exactly what Moborobo is doing. We especially like the fact that the developers are not only delivering core functionality like backup/restore, contact management and so on, but have also gone the extra mile to provide users with quick access to additional content like apps, games, images, ringtones and more.
Download Moborobo here!