Moborobo 2.1.1 is a free phone and tablet manager, we give it a hands-on
2

This story is sponsored by Moborobo.
PhoneArena's opinions in this article have not been affected in any way!
Ever had one of those moments when you try a great new app and say to yourself "Where has this been all along?" One such app - made for managing phones and tablets from a PC either over USB or wirelessly over Wi-Fi, is Moborobo, which we introduced you to not long ago. It is a powerful tool with lots of features, including data back-up and restore, application and file management, and many more. Best of all, it is available for download free of charge.
With Moborobo, one can manage not only modern smartphones and tablets, but also old devices running Windows Mobile and even feature phones by Motorola, LG, and other manufacturers. That's
great for people who are upgrading to a new device
and need a way of transferring photos, ringtones, contacts, and other information as efficiently as possible. Naturally, a plethora of Android smartphones and tablets are supported, as well as all variants of the iPhone and the iPad.
Speaking of iOS devices, the
latest update to Moborobo brought additional features for iPhone and iPad users
. The app now lets one log in using their Apple ID and install or update applications straight from their PC. The user is free to browse the Apple store manually, or they can go straight to the editor's pick section where the hottest applications are listed. The store's interface is straightforward to use and facilitates the process of finding all the best new software.
There's a handful of
goodies for those who own a jailbroken iPhone or iPad
. For example, Moborobo can make back-ups of a user's call logs. The app can also set the wallpaper of an iDevice, as well as its ringtone, which is neat. As a side note, Moborobo provides links to online jailbreaking guides, should one be interested in setting their device free.
And speaking of personalization, Moborobo provides access to a library of wallpapers that can be loaded onto a phone or tablet in a few easy steps. However, we wish that images with higher resolution will one day make it to its library. There's a broad selection of ringtones to pick from as well, available for download at no cost. Managing your media collection with Moborobo is also a feature. Music or videos can be transferred between devices easily.
But what's probably the
most valuable feature of Moborobo is its ability to backup user data.
Apps, call history, photos, music, videos, messages, and contacts - all of them are stored in a database on the user's computer.
So if you consider yourself a power user, or in case you just want to have an easier way of managing your smartphone, give Moborobo a try.
The latest version of Moborobo can be downloaded from here.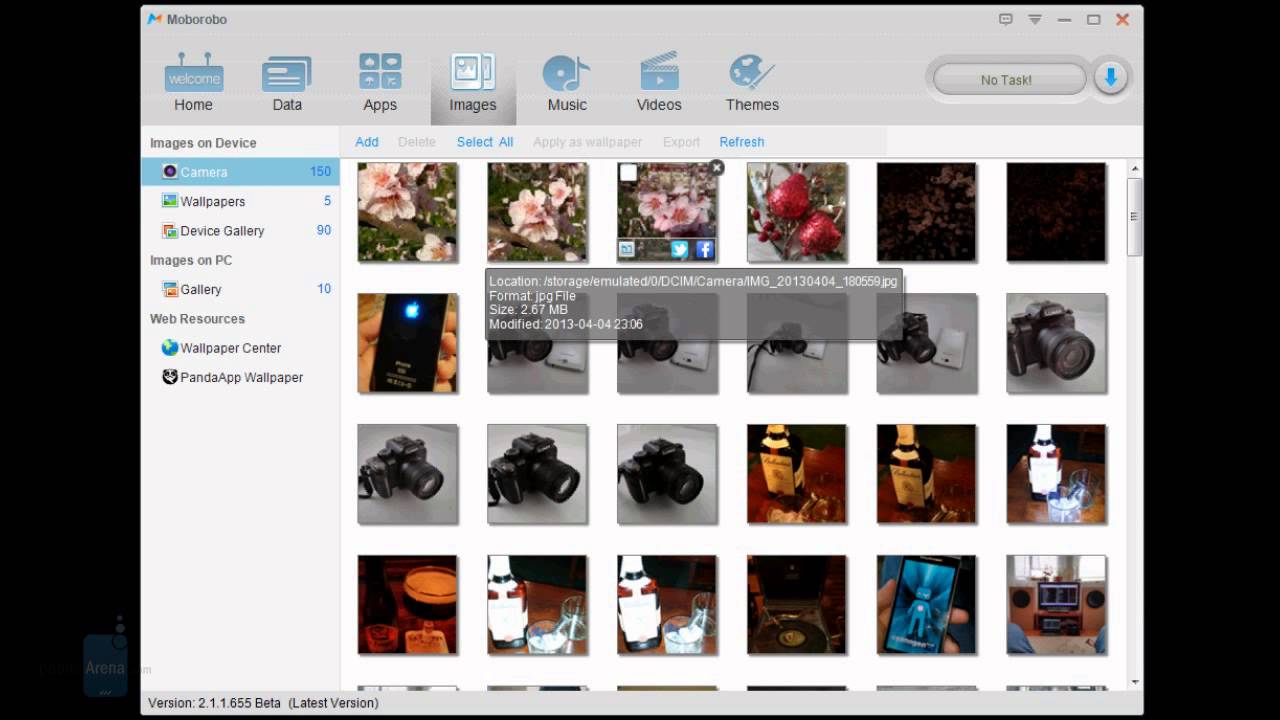 Recommended Stories