Microsoft launches Marketplace Extra website - curated apps hub for Windows Phone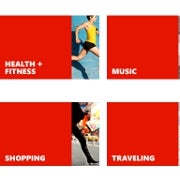 To help with the unbearable task of sifting through 35 000 apps on the Windows Phone Marketplace, Microsoft launched the Marketplace Extra website.
Its subtitle - "
In search for great apps
" - hints at the goal here. The software giant is aiming to provide curated app listings in several categories, staff picks, category picks, daily tips, links to other "top apps for" articles from third party sites, and post video reviews of popular applications for Windows Phone.
The "New+Pinworthy" list includes eight categories for now - "Foodies", Going out", "Health+Fitness", "News", "Music", "Parents", "Shopping" and "Travelling", covering most consumer bases