MetroPCS to deploy an LTE network in 2010?
0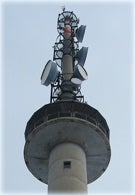 Looks like Verizon is not the only carrier that is looking to quickly deploy an LTE 4G network. The new competitor is…
MetroPCS
, GigaOM reports. According to Tom Keys, MetroPCS chief operating officer, the company wants to "deploy LTE in 2010, probably the latter half." Keys seems to believe that the new network will be established quickly, because the carrier operates on a total of 14 markets.
While the official has not yet defined an exact time frame, it is a bit strange that a carrier which currently doesn't have a single smart phone in its catalogue is hurrying up to make LTE available to its customers.
source:
GigaOM