Merry Christmas and happy Holidays! Here are some holiday-themed apps and games
5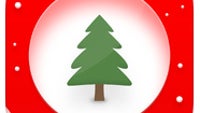 The brightest and most serene period of the year is approaching fast. The holiday season is almost upon us, as well as the time to be jolly and spend some quality time with our families.
Still, we are sure that being the techheads most of us are, the likeliness of giving a break to our smartphone addiction for a couple of days is pretty slim. Let's be real folks, we are going to get together and celebrate Christmas, Hanukkah, or Kwanzaa, but eventually, we will certainly fall back to our usual habits of staring at our handsets.
Thus, why not mix the two activities and get some holiday apps and/or games on our devices? Surely, a handful of these exist for all the major platforms, and we are about to show you some fresh new ones. Check 'em out right below!