Max Payne Mobile is now up on Android's Google Play
5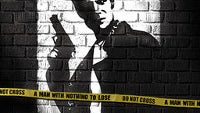 Max Payne Mobile
is one of the most immersive third-person shooters with the intriguing story of a cop framed for murder, a man left with nothing to lose after he lost his family. The game filled with awesome cinematic effects and dramatic storyline finally landed on Android's Google Play today.
It is a port of the original 2001 Max Payne PC title, and it looks great on both tablets and smartphones. The price is set at $2.99.
Max Payne Mobile is fully optimized to run on Nvidia's quad-core Tegra 3 processor so devices like the international HTC One X and quad-core Tegra tablets should all handle the load easily.
The game weighs a hefty 1.33GB, so you'd better make sure you have a solid Wi-Fi connection while downloading.