Marshmallow seeding to Android Wear smartwatches, check out the new features
6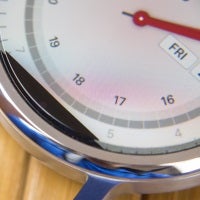 The Android 6.0 Marshmallow update for Android Wear had somewhat of a troubled story. It actually launched back in November on the ill-fated LG Watch Urbane 2nd Edition LTE. LG pulled this model from the market after six days, due to faults with its P-OLED screen. The Marshmallow update for Android Wear seemed to sink along with it, not rearing its head until early February.
As of now, the Marshmallow update has hit the Moto 360 (original, Sport, and second-gen), and will be spreading to all Android Wear watches over the next few weeks. Look for an update to Android Wear version 1.4.0.2580363.
What else is new, besides the build number? The new additions focus on voice actions and gestures, alongside other very welcome features which we'll go over below.