Madden NFL 11 now playing on a Motorola DROID X near you
0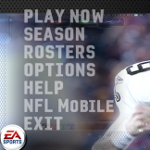 As we recently
reported
, Verizon has reached an agreement to be the exclusive Android carrier for the mobile version of Madden NFL 11. Big Red, with the recent 2.
2.1
upgrade to the Motorola DROID X, added the demo version to the handset that will give users a free but very limited look at the game. The full version of Madden NFL 11 will cost $9.99.
Of course, if you are an Android user but don't own the Motorola DROID X, you will have to wait until the Verizon exclusivity period ends and EA decides whether or not to release the game to the Android Market. Those who have played Madden NFL 11 say it has everything you would expect from a Madden game, and the video below will testify to that experience.
source:
DroidLife