Luxury phone maker Vertu ditches Windows Phone 8 plans, will focus on Android
22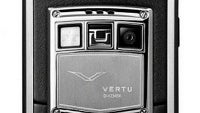 Luxury phone maker Vertu has dropped its plans to make Windows Phone 8 devices quoting "complexities" in adopting the platform, and it will instead focus on Android. The news comes right after Vertu announced its first Android-based luxury phone, the
Vertu Ti
, a device that costs around $10,000.
Nokia sold their former subsidiary Vertu for 200 million euro (around $250 million) in June of last year. Since then, the company has taken a 180 turn and chosen the Android path, unlike Nokia.
Not using Windows Phone could also be a scale and size issue as Vertu is not one to afford spending huge resources on various projects.
Good news for sheikhs and all the usual Vertu clientele is Symbian is finally out of the picture, and replaced with the much more modern Android.
source:
ZDNet