Liveblog: HTC to announce One (M8) with Windows Phone 8.1
10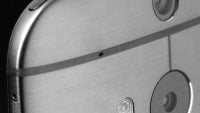 Gather 'round, people! The moment we've all been waiting for is finally here - HTC is about to announce something, and if the rumors are to be believed, this 'something' is a One (M8) phone loaded with Windows Phone 8.1! OK, maybe it really isn't such a big deal, but we guess at least Windows Phone fans will be delighted to see this handset materialize.
As always, we'll be covering the announcement HTC has to make live - you can follow the event's progress through the liveblog below, to get a sense of what's happening on stage.
The event is scheduled to begin at 7 AM Pacific | 8 AM Mountain | 9 AM Central | 10 AM Eastern | 2 PM GMT | 4 PM Central European Time.