LinkedIn now available for Windows Phone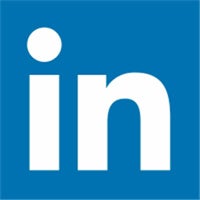 If you like to manage your professional social life through LinkedIn on the go, you'll be happy to know that you are no longer limited to just Android, iOS, and BlackBerry devices. LinkedIn Mobile is now available for Windows Phone as well.
With LinkedIn for Windows Phone you can "find and connect with more than 150M members worldwide, read the latest industry news, keep up-to-date with your groups, explore jobs you might be interested in, and share content with your network from anywhere."
The new app features a Metro driven design and integrates right into People Hub, making it easy to manage communications with colleagues. It also comes with a user configurable Live Tile and supports push notifications.
LinkedIn for Windows Phone can be downloaded from the Windows Phone Marketplace right now for free.
source:
LinkedIn
(Windows Phone Marketplace)