Latest Galaxy S6 rumors, T-Mobile's Un-Carrier 8.0, and the Xperia Z4 leaks: weekly news round-up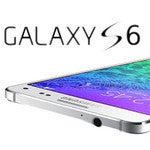 Wouldn't it be awesome if we knew what Samsung is developing in its workshop? We can't, unfortunately, but at least we have rumors to keep us excited. Last week brought us several of them, including one claiming that the Galaxy S6 will have an aluminum chassis and a side-sloping display. You know what was also leaked? The Sony Xperia Z4, or at least what could be an early design of Sony's next flagship device. The image depicting the handset came along with the major Sony Pictures leak you might have heard about in the news.
Aside from leaks and rumors, last week we had several major announcements, including that of the T-Mobile Un-carrier plan version 8.0. To learn more about what it brings to the table, and for more interesting news from the past several days, flip through the slideshow below.