Landing page for first Verizon BlackBerry 10 device leaks out, reveals silvery back model
18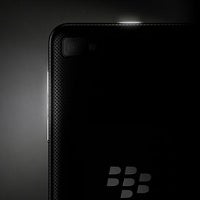 BlackBerry 10, the new mobile operating system by Research In
Motion
, is set to
launch at the end of January
and the first devices are expected to launch in February, and while we are already buried in rumors about the upcoming devices, here is something new - the landing page for the first Verizon BlackBerry 10 device.
What's interestingis that the device has a silvery back plate, a color version we've never seen before.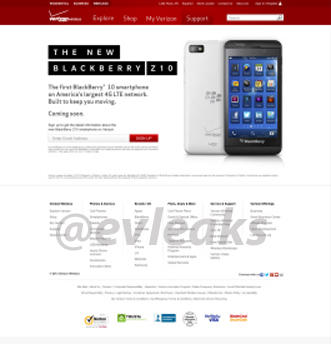 The actual screenshot - courtesy of @evleaks - is very low-res so it's hard to tell much more about the actual device. However we are seeing that carriers are getting ready for the big BB10 launch, and that's good for RIM.
The Canadian company has placed all its bets on the new operating system, delayed it and we've waited months on end until it is finally ready to ship. What are your expectations?
source:
@evleaks