LG redesigns Verizon Chocolate phone with VX8550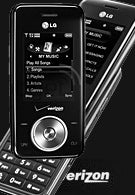 VX8550,
which will change some of the things the users didn't like in the original version. Still all-black (in the beginning) slider, it will have the call/end key moved to the bottom slider and a lock switch on the side. As it can be seen from the images, the D-pad will be in contrasting silver and the rumors say that it will be used in different way. We guess if this is true, it will be similar to an iPod wheel. The new Chocolate will have a 3.5mm jack, so you can plug standard headphones directly.
There is no official information about this Chocolate, but as there already are leaked press photos and the FCC approved it, we may see the VX8550 hitting the shelves soon.
source:
EngadgetMobile