LG announces new phones
0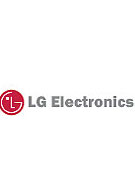 LG like all the other major phone manufacturers introduces several new handsets today at the 3GSM conference in Cannes. The U8120 and U8180 are dual-mode WCDMA/GSM devices featuring video calling and advanced multimedia functionality.
The LT1000 which according to LG is the first terrestrial DMB (Digital Multimedia Broadcasting) phone, capable of receiving digital TV programs.
The SV360 sports a graphic accelerator chips which allows it to display 1 million polygons per second. The phone also has motion sensors that allow the user to control the game by moving it up and down or left and right. The phone also has s 2.2 inch LCD display.
LG also finally officially announced the LG F9100 (PhoneArena.com was the first to bring the news about it) which is already available from Cingular wireless and features side-sliding full QWERTY keyboard.