LG Shine available with AT&T!
5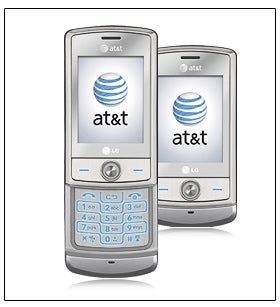 LG Shine for AT&T
Today AT&T showed the
LG Shine
phone on its site. In Asia and Europe, the Shine sliders came as "the next big thing" after the Chocolate series, but they had not appeared in the States until now. Verizon Wireless offered the VX8700 clamshell with similar appeal (metallic body) but it didn't wear the Shine-branding, while the slider for AT&T does.
The US variant of the Shine is quad-band GSM with 3G support for America (850/1900 MHz), 2-megapixel camera, microSD memory slot, stereo Bluetooth and music player. While its keypad design is similar to the original Shine, the AT&T variant has 5-way navigational joystick instead of the inconvenient 3-way scroll.
The AT&T LG Shine is now available for $150 with a two-year contract and after $50 mail-in rebate.
Thank you Greg for the tip!