Know your phone: 8 peculiar cell phone and smartphone facts you probably were not aware of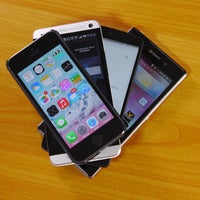 So, you think you're an expert on smartphones, eh? Think you're a cellular guru and that you know every bit of peculiar information there is to know about them? Then prove it! We've put together a bunch little-known cell phone facts, and we'd bet that you weren't aware of most of them. How many of these you knew were true? Let us know down in the comments!
UPDATE: Hope you liked our April Fools joke, guys! For those who didn't figure this out already, the statements below are all made up.