'Jony Ive Redesigns Things' mocks Apple's design chief efforts in iOS 7
39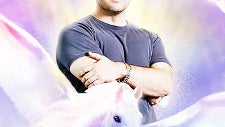 Apple's iOS 7 is the biggest change to iOS since the iPhone launched nearly 6 years ago and it introduces a nearly complete overhaul to the whole design of the platform. Some things look good, but others like the icons have raised a lot of eyebrows.
We are all in for simplicity, but this seems to be taking it a bit too far, and the end results looks more childish, unfinished rather than modern. And looking at the mix of new icons one trend seems to materialize - Jony Ive just loves gradients.
How much? Should we say enough to redesign his own passport photo? Some people had fun imagining what would different things look like if Jony Ive redesigned them as he did with iOS 7. Hit the source link below to see how crazy things can get.