Its official – AT&T Wireless offers 3G services in the USA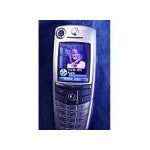 AT&T Wireless today began offering customers in Detroit, Phoenix, San Francisco and Seattle broadband mobile wireless services with its launch of the first commercially-available 3G UMTS (WCDMA) network in the United States. The company said it is also deploying UMTS technology in Dallas and San Diego, and expects to offer service in these markets before the end of this year.
Starting today, AT&T Wireless customers access the new wireless broadband service using either the Motorola A845 ($299.99) or Nokia 6651 ($299.99) handsets. In addition to providing access to high-speed wireless data connections and enhanced content through AT&T Wireless' mMode™ in the four markets announced today, the company said the handsets can be used to make voice calls or access wireless data connections at speeds equivalent to standard wired dial up service, when customers travel outside the four initial markets. The company said it is also offering a UMTS modem developed jointly by Lucent and Novatel ($149.99 with rebate), in addition to the handsets.

Nokia 6651 specifications
Motorola A845 specification.