Instagram updates its Android and iOS apps
6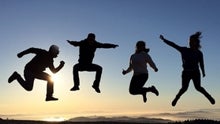 Instagram today updated its official app for Android, while also refreshing its iOS app.
The new Instagram Android app, version 5.1, comes with an improved design that makes it faster and more responsive. Users should be able to notice that profile screens now load twice as fast. Instagram also reduced the overall app size in half. Thanks to new, simplified visuals, the app now makes "use of valuable screen space for small devices." Buttons have been rearranged for a smoother navigation on larger Android devices, too.
Unlike the Android app, Instagram for iOS received only a minor update. This enhances lux control, letting you "strengthen or soften your photos with a custom slider."
Instagram for both Android and iOS are free to download in their respective app stores.
sources:
Google Play
,
iTunes
via
Instagram
,
PhoneScoop