'Innovator-to-imitator' video pits Apple's WWDC announcements against the competition's
71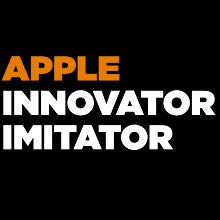 Apple announced plenty of new things at its WWDC event in the beginning of the week, revolving around a new OSX version, new iOS edition, and even a brand new music streaming service, just as expected. Some of those were new for Apple's ecosphere only, though, being already present in Microsoft, Google, Flipboard, Spotify, and other services and software for a while.
Nowhere is this so visible, as in this direct comparison video below, pitting Apple's newly announced features against stuff that has already been announced... in Microsoft's, Google's, and other presentations, often years ago. We already rounded up some of the
features in iOS 9 that already exist in other offerings
, but the same goes for the new OSX announcements, and even for
Apple Music
. In this industry, it seems that everyone is looking over the shoulder of everybody else, even companies like Apple.