Innolux to mass produce 5" full HD displays in Q1 2013
17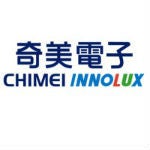 Whether or not you think it's necessary, it looks like there could be an invasion of full HD 1080p displays coming to smartphones sometime soon. A report has come out of Taipei that display manufacturer Chimei Innolux will begin mass production of 5" full HD displays in Q1 of 2013.
Just so you don't have to pull out your calculators, a 5" display that is running full HD resolution would have a pixels-per-inch rating that blows away the competition at a whopping 443ppi. No word yet on what devices would be using this display, but it is expected to keep Innolux competitive.
Other companies are also working on similar displays.
LG showed off
a 5" 1080p display earlier this year, and both
LG and Samsung
are expected to launch 1080p smartphones in the first half of 2013.