Infographic shows more women own smartphones than men
21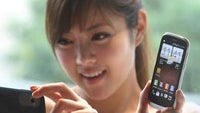 The smartphone market is quickly moving towards maturity and this latest infographic summarizing stats from the United Kingdom is a good illustration. Smartphones are penetrating people of all demographics and age, with more women owning a smartphone in the UK and more people in their mid forties to seventies owning a smart handset.
In only a couple of years smartphone penetration surged from 38% in 2010 to 60% in 2013. Interestingly, while in 2010 the survey showed that 63% of smartphone owners were men, now that has changed and there are more women owning a smartphone, 58%, according to the infographic below made by eDigitalResearch and IMRG.
There is a lot of other interesting facts showing how smartphones become truly universal and widespread among all kinds of people in the United Kingdom. Take a look below.
source:
Read Write Web