Infographic: Snapchat vs Facebook in history, numbers, and features
1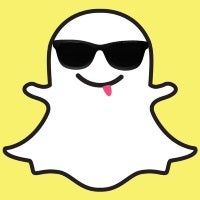 Snapchat - the one that got away from Facebook's paws. After it turned down Zuckerberg's $3 billion acquisition offer, the $10 billion company has grown to a whopping 50 (plus) employees against Facebook's 7185 workers. And judging by Lisa Hallgren's infographic, the self-destructing chat has ways to grow before it reaches the kind of activity Facebook does. Or does it?
Did you know there are some 700 million images beamed through Snapchat on a daily basis against almost 350 million through Facebook. Maybe that's why the social network and Google, which made a $4 billion bid itself, has been eyeing Snapchat all along?
For better or worse, CEO Evan Spiegel and CTO Robert Murphy remain adamant that "Snapchat's team is unwilling to be acquired." How long do you think the two will hold out?