If you're into shopping for the latest fashions, these apps can help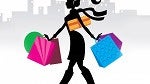 In addition to an insatiable appetite for high-tech gadgets, there are bound to be some out there that have an equal interest in looking simply fabulous while using their new fangled tech-toys.
As you would expect, there are apps for that. In addition to apps from the usual suspects of recognized names and brands, there are a number of third-party applications that can connect you with just about any fashion you desire.
One advantage to third party apps like these is that they may not be tied to any specific group of brands, which offers you, the "fashionista," more choices to look your best, and you know what Billy Crystal's Ferando character used to say on Saturday night live, "It's better to look good than to feel good."
source:
Appolicious