If Android were a person, it'd look like this
34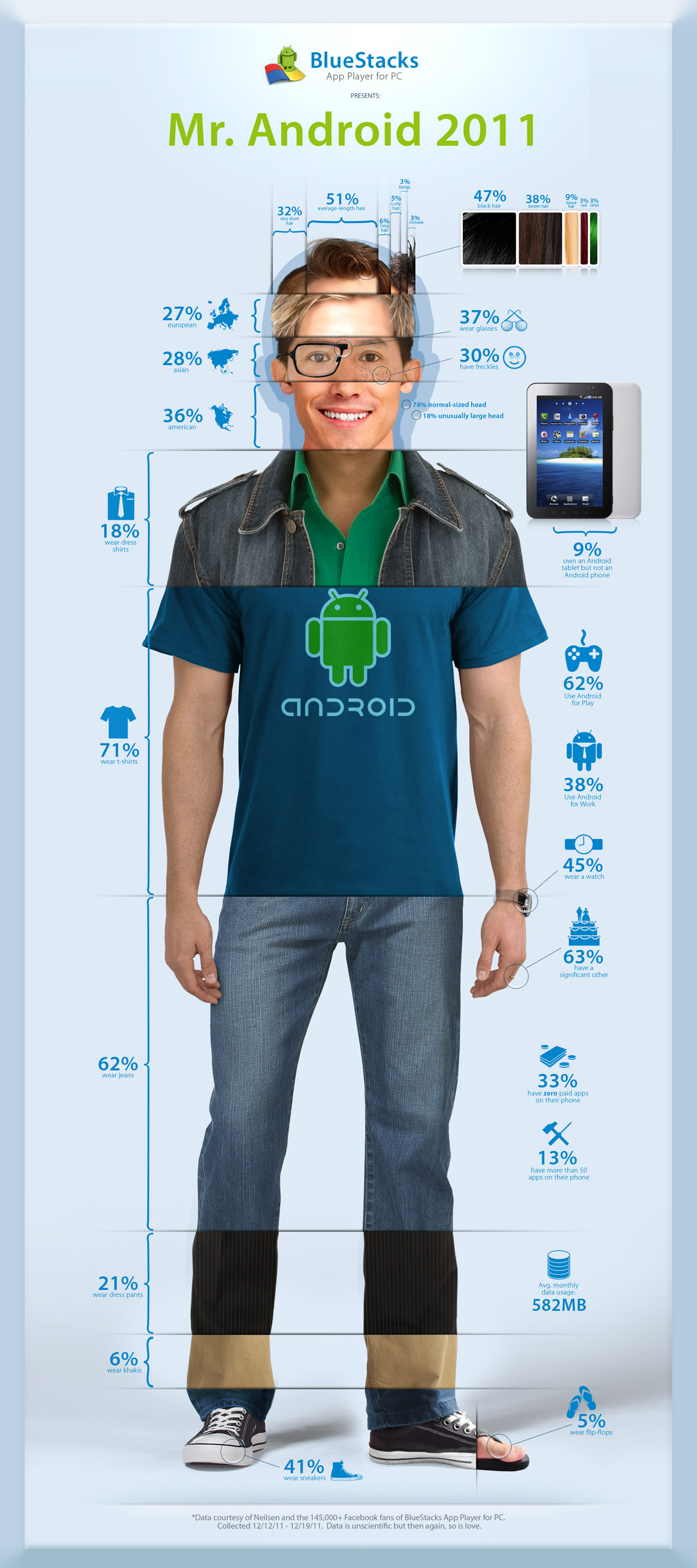 Have you ever wondered:
if Android were a guy
, what would he look like? Not really? Well, neither have we, but folks from BlueStacks have the imagination to fill up for us and give us this neat picture of the human aspect of Android. Based on data from Nielsen and the answers of some 145,000 Facebook fans, the company made this picture showing you Mr. Android.
36% American, with 37% chance of wearing glasses, 71% chance to wear a t-shirt, consuming an average 582MB of data.
"The data is unscientific, but then again, so is love,"
BlueStacks warns. Nonetheless, it's definitely an interesting and up-to-date picture of the Android user as the stats were gathered from December 12th to December 19th.
Check out the portrait of Mr. Android below and let us know - is there anything surprising about him?