Hulu Plus lands on Windows Phone 8
2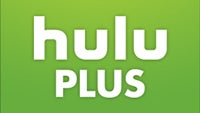 Hulu Plus, the subscription-based online TV show streaming service, has arrived in a dedicated app on the Windows Phone Marketplace.
The application gives you quick access to Hulu's catalog of TV shows including the latest episodes of Community, Family Guy, Glee, Modern Family, The Vampire Diaries, and others. Hulu also covers the kids with ad-free show streaming with current episodes of SpongeBob SquarePants, iCarly, Caillou and more.
Hulu Plus costs $7.99 a month but the application itself is free. It is also great for discovering new stuff to watch with daily
"Trending Now"
videos. With it you can pause on one device and resume watching from where you left off on another. Hit the link below to get the application.