Huawei reiterates that its products do not pose a security threat
10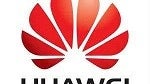 By now, you know all about investigations and concerns in the United States (and elsewhere) which have concluded that Huawei's products pose security risks due to the perception that company has close ties to the Chinese government.
Well now you can add the United Kingdom to that list as a parliamentary committee has issued a report stating that Huawei's role in that country's telecom sector has potentially created vulnerabilities to state-sponsored cyber-spying.
Huawei's presence in the US is virtually nil, but on the global stage it is the number two manufacturer of network switch gear and it has a rapidly expanding mobile component as well. Guo Ping, the company's deputy chairman, said that Huawei would work with the UK government "openly and transparently" to reduce risks.
Meanwhile, Guo hopes that the upcoming visit between Chinese President Xi Jinping and President Obama will open doors for Huawei in the US, "In our global operations, the number of countries where there are problems is quite small. I think the U.S. will recognize they need Huawei."
Given the climate of Congress with its opinion of Huawei, and all the news about government data mining, we do not anticipate Huawei earning any new inroads just yet.
source:
The Wall Street Journal
Recommended Stories