How to use Samsung Game Tuner to increase 3D games performance at the cost of some eye candy
23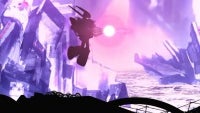 Some two days ago, Samsung released a nifty app that lets mobile gamers scale down games' 3D graphics in order to bring better performance or save battery life by lessening the demand on processing and graphics hardware.
The app is called Game Tuner
, and at present, it's only compatible with Samsung's latest and greatest smartphones — the Galaxy Note5 and the Galaxy S6 Edge+. But Samsung will be bringing support for older Samsung devices in the future, as truth be told, these are the ones which will benefit the most from such an app.
In this tutorial, we'll have a quick look at what the application does to let older devices run modern 3D games, or simply perform better in the process. Featuring a simple and intuitive interface, Game Tuner could get plenty of use from mobile gamers down the road.