How to tie a tie with the help of your Android, iOS or Windows Phone apps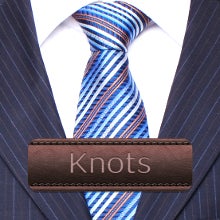 If your job doesn't require it, chances are you aren't the suit type, and getting in the middle of nowhere for that destination wedding, then realizing you have no idea how to make a tie knot, nor do those around you, can be rather frustrating.
Fret not, as there are numerous apps for your Android, iOS, or Windows Phone that can help you do exactly that, with a number of tie knot variations even, in case you want to get fancy. Some even include video tutorials in them, besides the usual schemes and drawings, so check out the collection below, and load one up on your device when in trouble.