How to download large files over mobile data in MIUI and get rid of the 'Waiting for Wi-Fi' error
6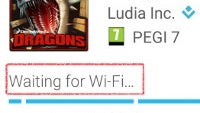 Over the years, Xiaomi's custom MIUI skin for Android has grown ultra-popular, with some 150 million users worldwide making use of the software today. The reason for this popularity? It's available for all kinds of devices, regardless of the brand. Oh, and it helps that Xiaomi has done such an awesome job with it.
There's one annoying 'feature' of the software that is turned on by default, however: large downloads are only available over Wi-Fi. We get it, the reason this feature exists is to save you from inadvertently capping your monthly data plan, but Xiaomi could definitely do a better job of making it obvious that you
can
turn it off, and where. In case you've been trying to figure this out, here's how its done in MIUI 6, though the procedure is identical with older versions.