How to disable iPhone vibrations in iOS 9 without turning off other alerts (sound, display)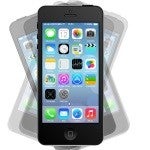 iOS 8 has a bit of a vibrations problem. That is, a disabling of vibrations problem. If you like your iPhone constantly buzzing along to the rhythm of your notifications, that's probably a-okay with you. But if you'd like some more control over vibration alerts, you either have to succumb to the Do Not Disturb mode, which obliterates all notifications and alerts (all too drastic), or wait for iOS 9, which will treat users to an ample plate of vibration tweaks.
Of course, the adventurous among you have already installed the iOS 9 Beta 1 on whatever test bunny device they have laying around, which means the vibration tweaking season is already open for them! So here's a brief introduction to vibration control in iOS 9, where customization is the rule of the art!