How to customize Facebook Messenger chat conversations on your iPhone or iPad
0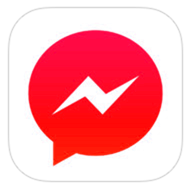 Did you know that you can customize your Facebook Messenger chats? Yes, this functionality got implemented a couple of months ago and allows you to adjust certain aspects of your different chat thread. For example, you can change the chat bubble colors for each and every convo you might have.
Additionally, you can change the default thumbs-up emoji to another one. Want a kissing emoji? Okay! Laughing emoticon? Should come in handy! A dancing lady one? Well, we can't imagine why you would want one of these to be available at a finger's tap away, but be our guest!
Last, you can set up a different nickname for each one of the Facebook peeps you're chatting with. Be careful, though - they'll be able to see the change, so custom names like
"Annoying person #3"
or
"Smelly co-worker"
will certainly do way more harm than good!