How to add a scrollbar to your favorite Android apps so you no longer scroll aimlessly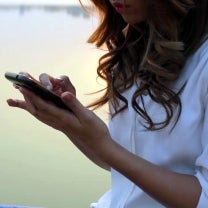 Does scrolling down a seemingly endless webpage or in-app menu ever drive you crazy? That's because there is no scrollbar to give you any idea of how long you must twist your thumbs before you finally reach the end. Yes, Android is like that - a scrollbar is a rare sight within the land of the robot, even though the OS has a smooth, sleek fader built within.
Well, suffer no longer! If you have your Android device rooted and tricked out with the Xposed framework, you can easily add an extension that will introduce a scroll bar to your favorite apps - but only those you select yourself. We'll show you how to accomplish this in the slideshow below.