Here's how to get internet access on the cheap while traveling abroad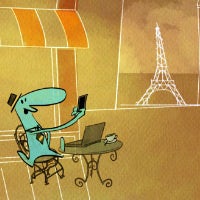 Staying connected to the internet while traveling abroad is not always easy. Sure, you can hunt for Wi-Fi hotspots at coffee shops, but those aren't always reliable and you're usually obliged to buy an overpriced cup of coffee in order to get hooked up. Having a portable, global-ready Wi-Fi hotspot or a data-enabled SIM card that works with local carriers, on the other hand, is far more convenient when visiting a new country. The data connection should be reliable enough for every-day use, and the fees are usually far more reasonable than what carriers charge for international data roaming.
So, where do you get these portable Wi-Fi hotspots that work in foreign countries? Well, we found several service providers that would gladly rent or sell you one. Read along to learn more about them!