Here's a more realistic version of Apple's Siri ad with Scorsese
41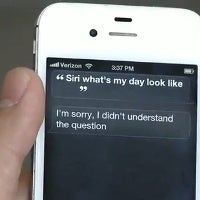 Apple recently scored
Martin Scorsese
to its list of celebrities doing ads for the iPhone, and in a nutshell it painted a pretty rosy picture of Siri helping the famous director out while he's riding a cab in New York. In reality? Chances are Siri won't understand half of the things.
If you've tried Apple's intelligent assistant, you already know that often times it can't quite understand what you mean. Try speaking a bit faster or having a slight accent and you're doomed to try and try and try.
So folks over from AppJudgment have edited Apple's original ad to better reflect reality. Sure, they've added a twist of humor, so you definitely shouldn't miss it - hit play below to see it.
source:
AppJudgment
via
9to5Mac