Here's a demo of lockscreen apps on Windows Phone 8.1
18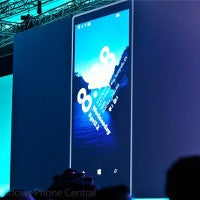 We've known that lockscreen apps are coming to Windows Phone with the latest 8.1 Cyan update for a while now, but it's fair to say that we never actually got to see enough of them. Thankfully, Windows Phone division chief,
Joe Belfiore, took to Twitter last week
, announcing that after the feature is a week away from release.
Said to require a device with at least 1GB of RAM at launch (yes, that excludes a few phones), the feature has been showcased in a YouTube clip uploaded yesterday. Demo'd are three different unlock animation styles: "Classic", "Clock Plus", and "Stripe". We tend to like the first and last, as Clock Plus seems overly busy, but we're sure not all will necessarily agree.
Windows Phone fans, are you excited about this new feature?