Here is why smartphones might have killed communication
8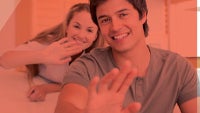 Smartphones have opened a world of possibilities allowing to get information from the web anytime, but how has that affected our actual human communication? The latest surveys found a disturbing trend - with bigger screens and more various capabilities we prefer to text rather than call, preferring social networks to calls, according to communication specialists from Ligo.
Face to face communication and voice calls are actually less and less popular, especially amongst the young crowd where each teenager receives around 88 text messages per day on average. Those are staggering numbers.
Texting is not just casual fun. It's become an obsession and just looking at those survey numbers you'd see how many accidents are caused by distracted driving. The main distractor? Our phones. Do you agree that smartphones have kind of become this protection we use to hide ourselves from other people sometimes? Or is the opposite true?