Here is when are the best deals for Apple devices
18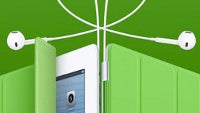 Apple products are well known for retaining price surprisingly well. iGadgets price degradation happens slowly, but if you know how much to wait you can get good deals on them. It is just a matter of timing.
Deal News has studied the best deals on Apple gadgets and found an interesting pattern. There is a particular time slot when you can get great deals on Apple gadgets. For iPads its around 1 month after the initial release, for the iPhone you'd need to wait nearly 3 months.
You can save quite a lot with those deals, but it's up to you to decide whether waiting 3 months for a nearly $75 deal is worth it. Here is how much time it takes for the best iDevice deals to ripen.
source:
Deal News