Here is what devices CEOs and their employees use
29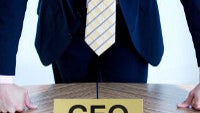 The top management of the company is not quite like everyone else - it dictates the rules, and that's why it's very interesting to take a look at what CEOs actually use themselves and is there any difference between that and what their employees have to use.
And the latest survey by CEO.com found some interesting results. Chief executives are nearly all using smartphones and a lot are still using BlackBerries. But while most top managers use iPhones, their organizations have employees using Android the most the iPhone comes only third.
While the notebook is the second most popular gadget with CEOs after the smartphone, the tablet is quickly growing and now nearly 78% of executives use one. Check out the inforgraphic below for some additional interesting details.
source:
Business Insider